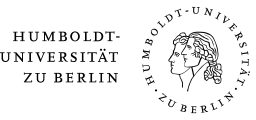 DIGITAL AFRICA COLLOQUIUM in summer term 2021
Program of the Africa Colloquium in winter term 2020/21- Joint event of the chairs of History of Africa, African Linguistics and Languages, and African Literatures and Cultures 
 
Time: Wednesday, biweekly, 4h00 - 5h30
Coordination: Prof. Dr. Baz Lecocq
Location:  https://hu-berlin.zoom.us/j/61144135265?pwd=S1V1d1UvcVA3QTYrMjIxNnFvY1l0dz09
Meeting-ID: 611 4413 5265
Password: afrika
19.05.21

Prof. Dr. Kofi Yakpo (University of Hong Kong & IAAW)
"A New World Language in the Making?
Dynamics of the English Creoles of Africa and the Americas"

02.06.21

Dr. Naomi Nkealah (University of the Witwatersrand, Johannesburg)
"Women, culture and history: Understanding African feminisms from an African women's historical perspective"

16.06.21

Prof. Dr. Juliana Makuchi Nfah-Abbenyi (North Carolina State University)
"In Praise of the Ordinary: Writing (Cameroon) Literature in a Time of War"

30.06.21

Andrea Rueda Herrera, M.A. (University of Sevilla)
"African Diaspora in Early Modern Andalusia: Imprints and Sources for the Study of African Influence in Andalusian Culture"

14.07.21  

Dr. Lamine Doumbia (Centre de Recherche sur les Politiques Sociales, CREPOS)
"Eviction and relocation in West Africa - A Socio-anthropology of bureaucratised processes in land governance"
All interested persons are cordially invited