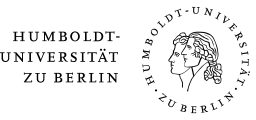 HUWISU - Humboldt Winter and Summer University
Humboldt Winter and Summer University: Online Winter Programn
HUWISU erweitert das Winterprogramm und bietet zusätzlich zur Winterschule im Januar Kurse im November und Dezember an. Aufgrund der anhaltenden COVID-19 Reisebeschränkungen werden alle Kurse des Winterprogramms online durchgeführt. Das Angebot umfasst neben interdisziplinär ausgerichteten Kursen der Fachbereiche Sozial- und Kulturwissenschaften, Politik, Recht und Geschichte auch Deutsch-Sprachkurse. Die Lernplattform Moodle sowie weitere Web- und Videoprogramme ermöglichen die Gestaltung eines virtuellen Klassenraums, in dem Studierende aus der ganzen Welt miteinander diskutieren und lernen. Das Programm richtet sich vorwiegend an Bachelorstudierende. Das HUWISU Online Winterprogramm findet vom 23.11.2020 bis 18.12.2020 sowie vom 06.01.2021 bis 26.01.2021 statt.