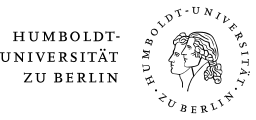 11.02. Colloquium on African linguistics: Comparative gender and deriflection systems of Mel (Schulze)
"Comparative gender and deriflection systems of Mel"- Talk by Michael Schulze (HU Berlin, Ph.D. project) given within the colloquium on African linguistics and languages
When

Feb 11, 2020

from 04:15 PM to 05:45 PM

(Europe/Berlin / UTC100)

iCal

Where
Institut für Asien- und Afrikawissenschaften Invalidenstr. 118, Raum 410
Contact Name

Christfried Naumann
The Mel languages of Sierra Leone, Guinea and Liberia, possibly a primary branch of Niger-Congo, are divided into a Northern (Temne and Baga languages) and a Southern subgroup (Kisi and Bullom languages) (Hammarström et al. 2019). The PhD project has two primary goals: the synchronic description of the gender and deriflection systems (for the terms see Güldemann & Fiedler 2019) of selected Mel languages and the historical comparative reconstruction of the systems of the proto-languages of Mel and its subgroups.
Basically, the Mel languages have typical Niger-Congo systems of nominal classification. In Northern Mel nouns are marked by prefixes, while in Southern Mel both prefixes and suffixes are found. The reconstruction of the proto-systems of the subgroups is straightforward, but the two proto-systems – though they show some obvious parallels – turn out to be quite different from each other. So, the main challenge of the reconstruction work is to trace these systems back to Proto-Mel as their common ancestor. The presentation will provide first reconstruction data for a critical discussion.
References
Güldemann, Tom & Ines Fiedler. 2019. Niger-Congo "noun classes" conflate gender withdeclension. In Francesca Di Garbo & Bernhard Wälchli (eds.), Grammatical gender and linguistic complexity, 85-135. Berlin: Language Science Press. 
Hammarström, Harald & Forkel, Robert & Haspelmath, Martin. 2019. Glottolog 4.1. Jena: Max Planck Institute for the Science of Human History.  
(Available online at http://glottolog.org, accessed on 2019-12-10.)
Alle Interessierten sind herzlich eingeladen!