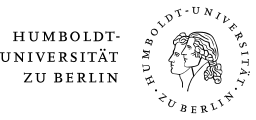 16.06. Africa Colloquium: In Praise of the Ordinary: Writing (Cameroon) Literature in a Time of War
Prof. Dr. Juliana Makuchi Nfah-Abbenyi (North Carolina State University)
When

Jun 16, 2021

from 04:00 PM to 05:30 PM

(Europe/Berlin / UTC200)

iCal

Where
via Zoom
Contact Name
Prof. Dr. Baz Lecocq
Prof. Dr. Juliana Makuchi Nfah-Abbenyi
(North Carolina State University)
In Praise of the Ordinary: Writing (Cameroon) Literature in a Time of War
How does one write about a place, a nation, and a people in a time of war? The violence, the brutality and especially, the spectacular nature of (armed) conflict in Africa is often foregrounded, sometimes with the intent of drawing attention to the plight of the victims, sometimes with the hope of eliciting substantive reactions from the public and international community. Such has been the case with the recent "Anglophone Crisis" in Cameroon that began with a strike in October 2016 followed by a peaceful demonstration by the Anglophone Common Law Lawyers' Associations and the Teachers' Trade Unions of the English Sub-system of Education. The government responded to their peaceful demonstrations with military force and since November 2016, the violence has been raging in the North West and South West regions of Cameroon with spillover effects in other regions and neighboring countries.
Public reactions and responses to this war abound in the news and on social media. My presentation will explore the place/role of a woman writer in the ongoing war in Cameroon. As a literary scholar and critic, I acknowledge the discursive appetite for the spectacular that foregrounds or stands in for the larger ideological issues at stake in any conflict. However, and more importantly, as a (Cameroonian) woman and writer, I am more interested in the ordinary, in the mundane details of everyday life. Njabulo Ndebele notes that, "the ordinary day-to-day lives of people should be the direct focus of political interest because they constitute the very content of the struggle." The ordinary informs my fiction writing about this (un)civil war in Cameroon for it is the ordinary and especially the gendering of the mundane that is more revealing of the struggles of the minority Anglophone population than the spectacle of war itself. 
Place:    https://hu-berlin.zoom.us/j/61144135265?pwd=S1V1d1UvcVA3QTYrMjIxNnFvY1l0dz09
Meeting-ID: 611 4413 5265
Password: afrika
Time:   16:00-17:30h s.t.
All who are interested are invited!