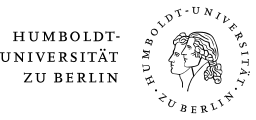 19.05. Afric a Colloquium: A New World Language in the Making? Dynamics of the English Creoles of Africa and the Americas
When

May 19, 2021

from 04:00 PM to 05:30 PM

(Europe/Berlin / UTC200)

iCal

Where
via Zoom
Contact Name
Prof. Dr. Baz Lecocq
A New World Language in the Making?
Dynamics of the English Creoles of Africa and the Americas
Kofi Yakpo
(University of Hong Kong & Humboldt Universität Berlin)
Demographic growth, urbanization, digitization, and globalization are driving the rapid expansion of languages of wider communication. By the end of the 21st century, Africa and Asia will represent 90% of the world's population. International languages like Swahili, Hindi-Urdu, Malay-Indonesian and Melanesian Pidgin are acquiring millions of new speakers. The African varieties of the transatlantic continuum of Afro-Caribbean English-lexifier Creoles (AECs) exemplifies these socio-linguistic dynamics particularly well. Created by small communities of Africans in the 17th century during the historical trauma of European colonization and enslavement, mutually intelligible varieties of AECs are today spoken in Nigeria, Cameroon, Ghana, Equatorial Guinea, Sierra Leone, Gambia and Liberia by anywhere between 100-150 million people, and by another 5~10 million in the Americas.
            This talk addresses the rapid functional expansion of these languages in the face of dramatic socio-economic change. This includes increasing uses as a primary language of the home and in other domains once reserved for English and other African languages. In Africa and the Americas, AECs are increasingly used in formal domains. They are widely used in the burgeoning pop music and movie industries. In spite of active neglect by state institutions, they have penetrated the sphere of writing through the proliferation of vernacular (unstandardized) orthographies. The sum of these dynamics is announcing an evolution that will consolidate the status of the Afro-Caribbean English-lexifier Creoles as a new world language in the making.
Ort:  https://hu-berlin.zoom.us/j/61144135265?pwd=S1V1d1UvcVA3QTYrMjIxNnFvY1l0dz09
Meeting-ID: 611 4413 5265
Passwort: afrika
All who are interested are welcome to participate!