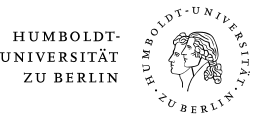 Learning Material
Dari Basic Course [German - Dari]
Additional course for Dari starters containing learning material such as writing and spelling exercises.
Based on an idea of Ayfer Durdu
Speaker: Dr. Hashmat Hussaini
Conception and Realization: Olaf Günther, Thomas Loy
Camera: Olaf Günther, Thomas Loy, Frank Henne
Cut: Thomas Loy
Tajik Audio Course [German - Tajik]
Author: Manja Stephan
Technical Support: Jörg Schulze, Gisela Schulz
Speaker: Chajrullo Sajfullajew, Nafasscho Schosedow, Manja Stephan
Grammar base for this course: Tajik Study Grammar (German, by Lutz Rzehak, Wiesbaden 1999)
Uzbek Learning Material [German - Uzbek]
Authors:
Ayfer Durdu, Barno Aripova, Dr. Sigrid Kleinmichel, Nargiza Rasulova, Iftichor Shomurodov, Prof. Dr. Ingeborg Baldauf u. a.
Mongolian language video
The video
shows an everyday conversation situation at the university. Special emphasis was placed on Mongolian everyday greeting. In addition, the two students plan to meet in the  institute library.