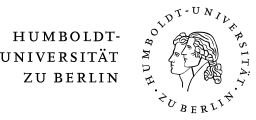 M.A. Central Asian Studies
The admissions procedures for the Bachelor and Masters degrees are centrally regulated. For further information on admission standards visit this site LINK
MA in Central Asian Studies
Two years study for the MA degree
Open to students from Europe, Central Asian regions, and all parts of the world
Instruction in German and English (Knowledge of both languages required!)
research and practice-oriented
Including topics based in Anthropology, History, Political, Cultural, Geography and Development studies
Tibet - Mongolia - Central Asian CIS - Afghanistan - Caucasus
You can find information for the particular study area of the Caucasus here.
Further information and advice is available from Prof. Ingeborg Baldauf. For an appointment please contact here.
You can contact the student course advisor Tobias Stefan here. 

For applications please visit the Online-Bewerbungsportal of the Humboldt-Universität.

For all questions pertaining to study and application, please contact the Campus Information Service as follows:
Phone: (030) 2093-70333
Email: compass@hu-berlin.de
Mondays to Fridays: 9:30 a.m. - 4 p.m.

Further information is available in the pages of  'Bewerbung, Einschreibung und Studienverlauf' of the Humboldt-Universität as well as on the page of the Compass Service itself.
Study and Exam regulations:
            Study and Exam regulations for Master of Central Asian Studies 2014 
            Study and Exam regulations for Master of Central Asian Studies 2011