Gastprofessor Prof Dr. Iftekhar Iqbal
Prof Dr. Iftekhar Iqbal (Dhaka, Bangladesh) ist vom 6. Juni 2012 - 31. Mai 2013 als Stipendiat der Humboldt-Stiftung am Seminar für Südasien-Studien.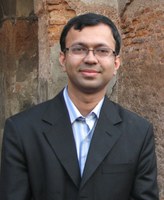 Iftekhar Iqbal (PhD, Cambridge) is Associate Professor of History at Dhaka University. His recent book, The Bengal Delta (Palgrave, 2010), examines the political-ecological dynamics of the region in colonial times with a focus on agrarian economy and wellbeing. The book received Honorable Mention by the inaugural Bernard S. Cohn Prize Committee of the Association for Asian Studies. Iqbal is a holder of the British Academy Visiting Fellowship (2008) and an elected member of the Cambridge Commonwealth Society.
As a Georg Forster Fellow (2012-13) of the Alexander von Humboldt Foundation at Humboldt University, Iqbal works on "Rivers and trans-regional integration: environment, culture and communication across the Eastern Himalayan-Tibetan Watershed, 1840-1947". In particular, Iqbal will study the modern history of Yunnan, Myanmar, Assam and Bengal in a view to situate trans-regional forces of ecology in the territorially-bounded development practices of the nation-state.